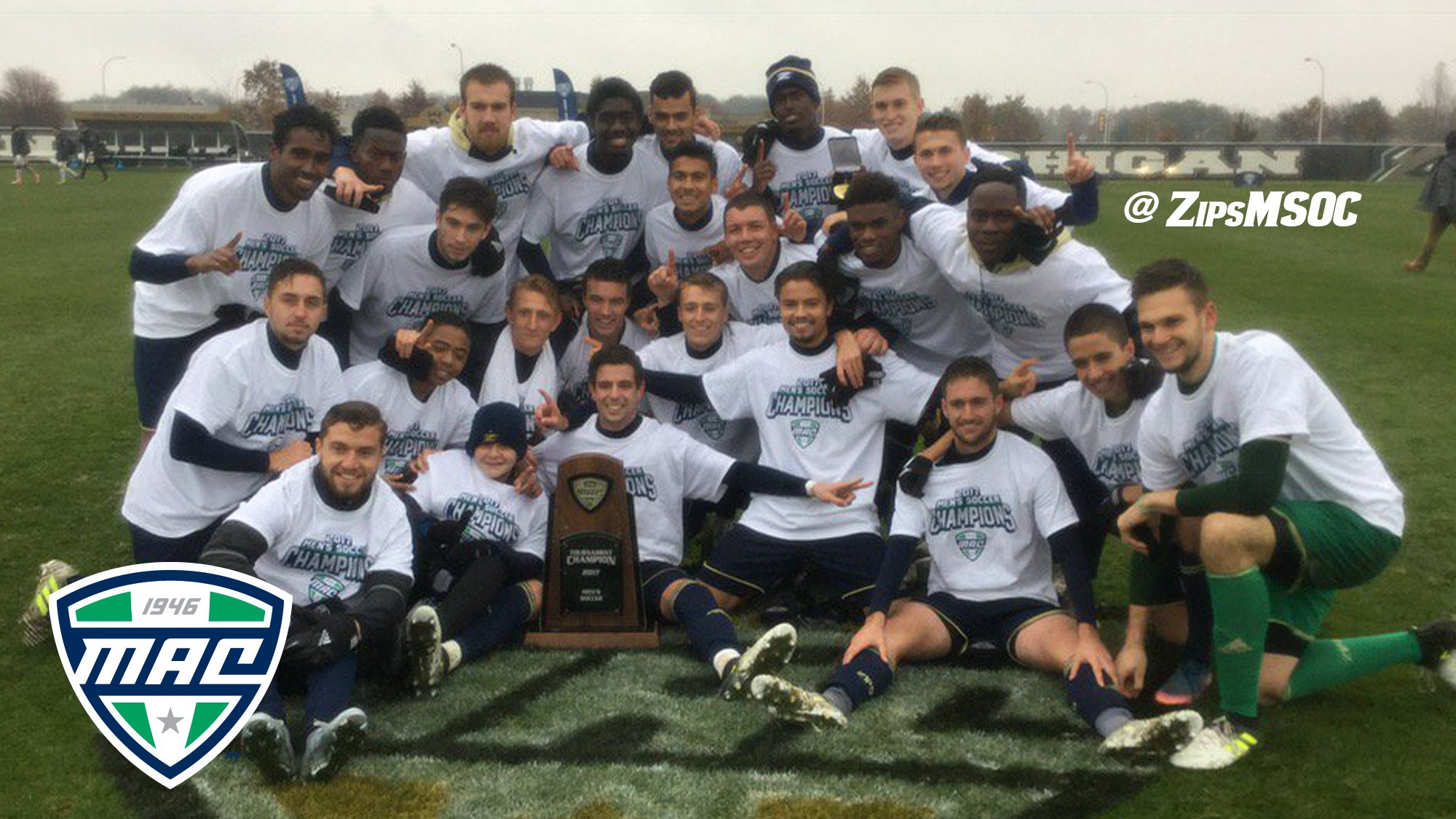 The University of Akron men's soccer won its sixth straight and 14th overall Mid-American Conference Tournament title this Sunday after defeating the host of the tournament, Western Michigan, 3-1.

Akron is expected to earn at least a top-eight national seed come Monday when the NCAA reveals its tournament pairings at 1 p.m.

Akron outshot Western Michigan, 17-10 and 6-5 with shots on goal. Senior and Most Valuable Player of the tournament, Stuart Holthusen, would open Akron's tally when senior Niko De Vera pass the ball into the box to Holthusen and tap it into the back of the net. The goal marked Holthusen 10th goal of the season.

Just as it looked that Akron would head into the intermission with a 1-0 lead, Western Michigan's Ben Thornton brought the Broncos level, scoring with thirteen seconds left in the half.

In the second half, Senior Sam Gainford scored the go-ahead goal in the 56 minute, and Manuel Cordeiro added an insurance goal in the 78th minute to see Akron seal the win.

Akron has won 10 straight games since their 1-0 loss to Western Michigan last October and look to be heating up heading into the NCAA Tournament.

There will be a watch party for the NCAA selection show in the Tommy Evans Lounge at James A. Rhodes Arena with doors opening at 12:30 p.m. There will be free food for first 100 students, giveaways, and prizes for fans in attendance.